We (the usual suspects,
meerkat77, Arko and me) went for a walk and some geocaching today and couldn't resist to enter our local graveyard...
There was this machine, where you could buy candles...OMG!!! I had to try it:).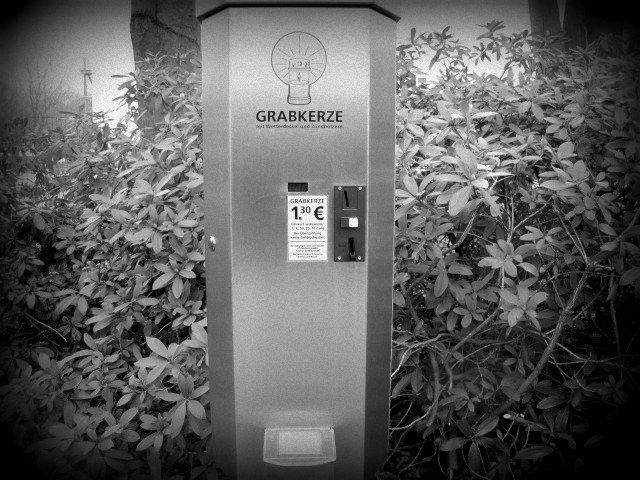 Opening the candle thingie....and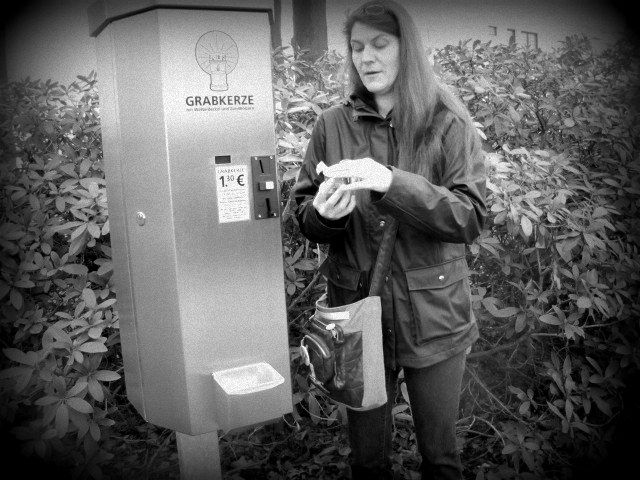 OMG, they even put some matchsticks inside!!! Amd all for 1,30...hahahaha;)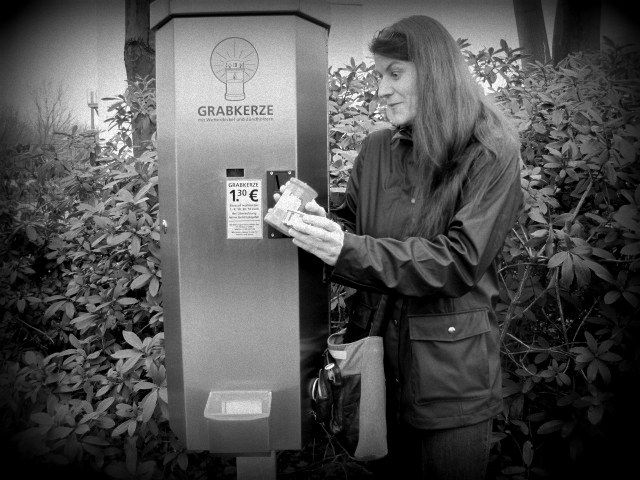 The grave of some dwarves...yeah, it really says, that there used to be a grave for dwarves.